Hatakaku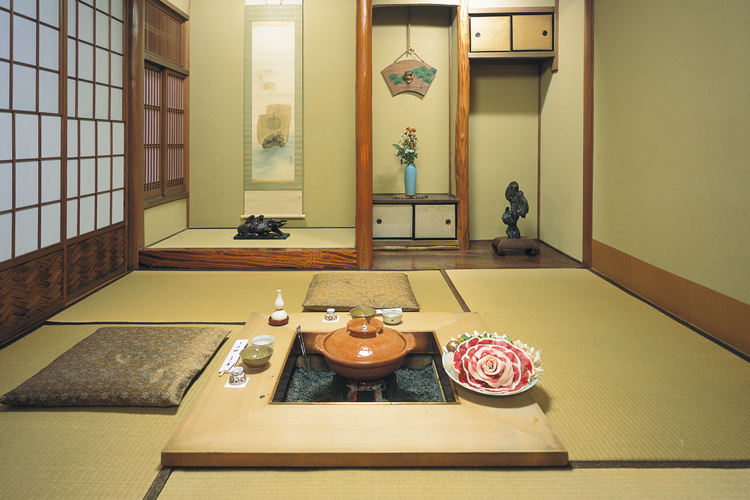 "Botan Nabe" served with white miso and ponzu originated from this famous store. Its traditional taste that was the buzz among the gentlemen of the Nishijin area still remains the same today.
The first-generation owner was from Kumogahata of Rakuhoku in Kyoto, which once served as the hunting ground for the imperial palace. He established the restaurant in the Nishijin area in 1918 (Taisho 7). He wanted to alter the taste of a countryside dish, boar hotpot, to match the taste buds of Kyoto people, and the end result became "Botan Nabe" (peony hotpot) in which ingredients native to Kyoto such as white miso were used for boiling boar meat and local vegetables were also included. Boar meat was referred to as "peony" since the old days, and the dish was named after the way large petal-like pieces of meat was beautifully arranged to resemble a blossoming peony. Since then, in the Nishijin area responsible for Kyoto's cultural development, the restaurant has been working on refining the taste and setting of the dish to its present form in which straw ash covered charcoal and clay pots can be served in a Japanese-style room with a sunken hearth. Properly processed fatty boar meat has no odor and makes an excellent combination with rich white miso and ponzu. "Botan Nabe" is only available in the winter from November 15th to the end of March as it is when the meat is most delicious paired with assorted winter vegetables. Additionally, the restaurant also offers "eel shabu" in the summer and Kyoto-style Kaiseki and Shoukado Makunouchi bento all year round.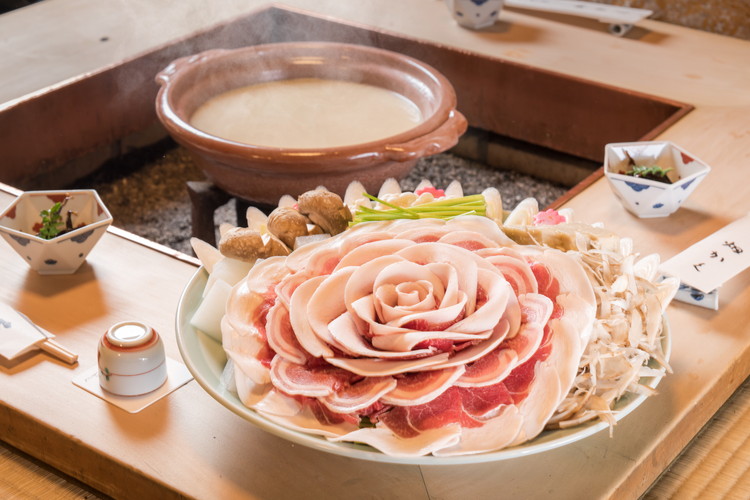 A full blossom—the beautiful peony "petals" can be boiled slowly with nourishing winter vegetables in a clay pot with charcoal in a hearth.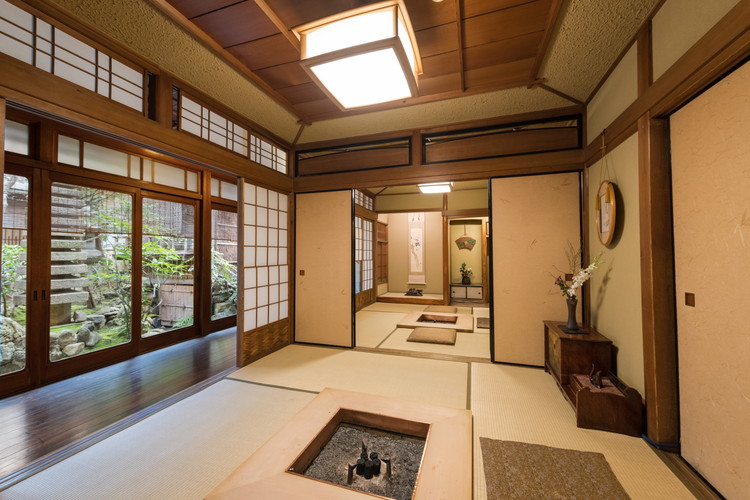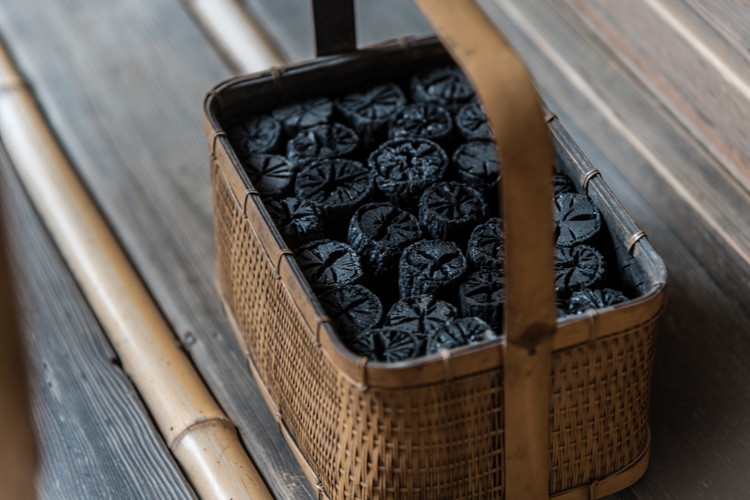 The restaurant is made up of elegant sukiya rooms (Japanese tea-ceremony rooms). The first floor consists of ten private rooms furnished with hearths, but each room has its own charms that could be of intrigue to the guests.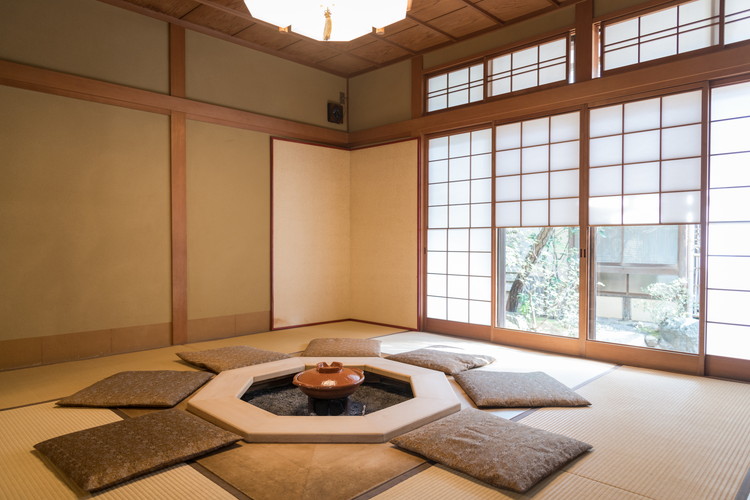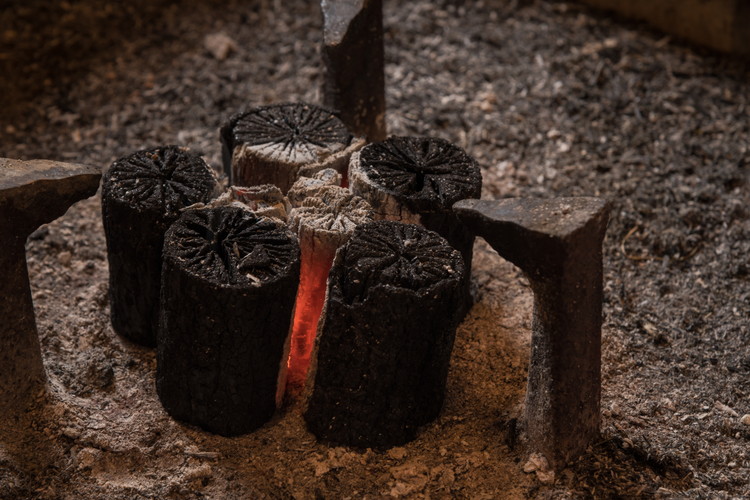 This is a large hearth set up to enable seven people to sit closely centering around one pot. The pot used here as well as the hearth are both custom-made to bigger sizes so it will be of full impact when being used.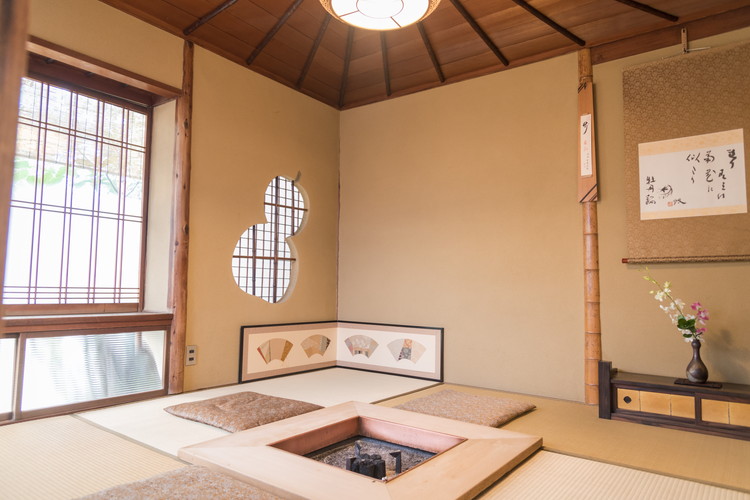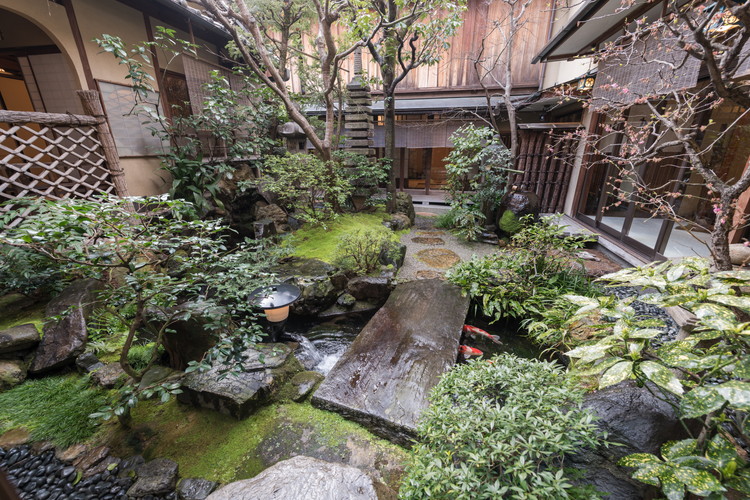 The private room with elaborate designs was reconstructed from a tearoom of more than 90 years. Coupled with the garden view, the room gives off another special atmosphere.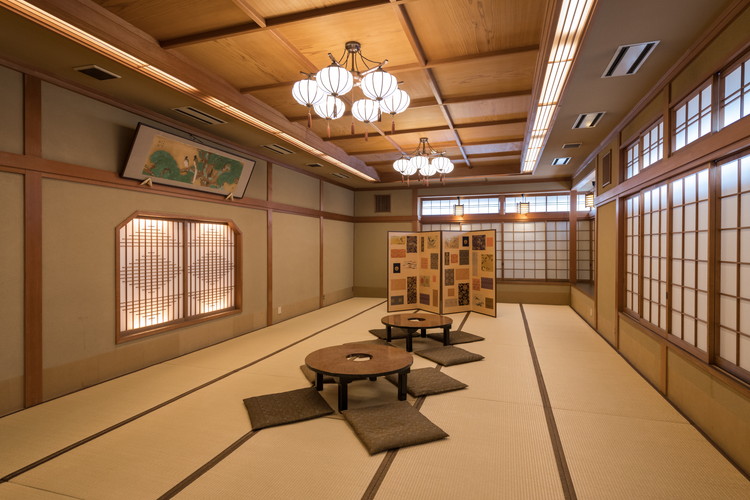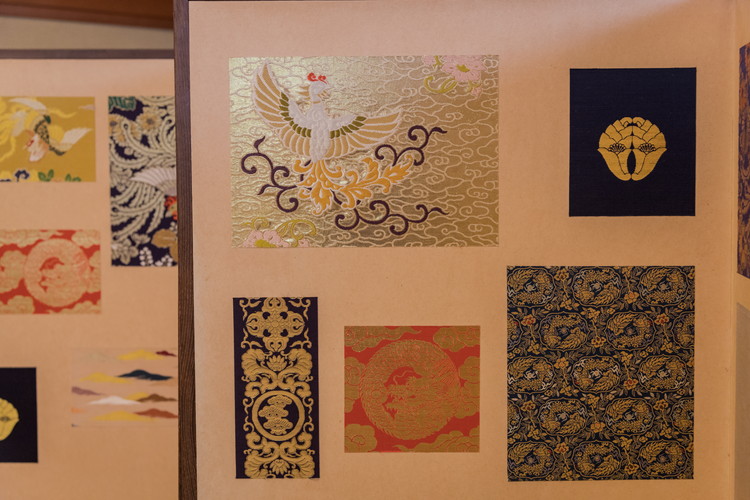 There are two banquet rooms on the second floor. A lot of the restaurant's patrons are manufacturers of Nishijin gold brocade, so the folding screens used here have pasted fabrics of the patterns inherited by each manufacturer. Guests can also invite maiko and geiko from the Kamishichiken area to enjoy a very Kyoto-like time.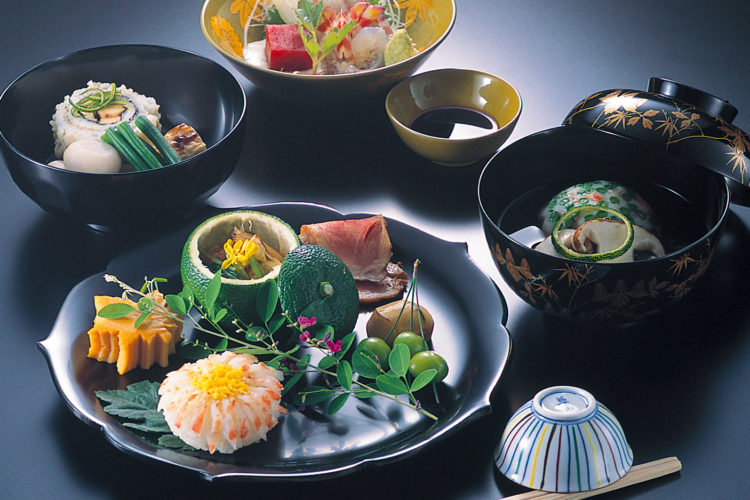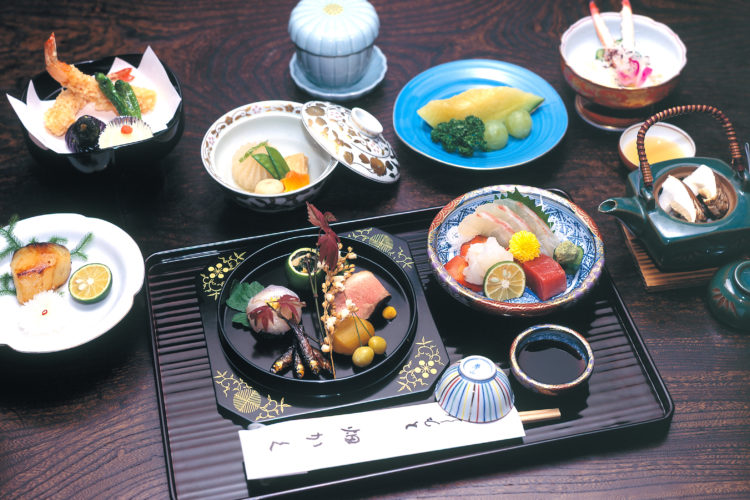 Aside from "Botan Nabe", the restaurant offers Kyoto-style Kaiseki and Shoukado Makunouchi bento throughout the year.
Hatakaku
| | |
| --- | --- |
| Locations | 430 Reizenmae-Dori Karasuma Nishiiru Uchigamaecho, Kamigyo-Ku, Kyoto   602-8018 |
| TEL | +81-75-441-0610 |
| FAX | +81-5-441-5503 |
| Operating Hours | 12noon – 9:30pm (Closed Mondays) |